Zen-On "Premieres Concert" Debuts Works by Akira Nishimura, Shin-ichiro Ikebe, Hitomi Kaneko, and More
Dec. 07, 2016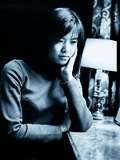 On December 9, five new chamber works receive their world premieres as part of the 23rd annual Zen-On contemporary music concert "Groupe des quatre et ses ami(e)s" (The Group of Four and their friends). This series of chamber music concerts, featuring Zen-On's living composers (including Shin-ichiro Ikebe, Tokuhide Niimi, Akira Nishimura, and Hitomi Kaneko among others), is a significant annual event that highlights the virtuosity and diversity of the composers' work. Since 1994, Zen-On has single-handedly produced and organized this renowned series. A total of 140 composers and 236 players have taken part since its inception, during which 133 works were commissioned and premiered. As in previous years, this year's concert is broadcast by NHK-FM (Japan Broadcasting Corporation), Japan's national public broadcasting organization.
This year's concert is titled "The Origin of the Symphony – in monochrome and two-tone", a nod to the instrumentation of the featured works, which are all composed for solo or duo performers. The concert, which takes place at Tokyo's Bunka Kaikan Hall, includes the premieres of Shin-ichiro Ikebe's Bivalence XI for two voices, Tokuhide Niimi's Etudes for Piano "Questions to Gods" – Book 2, Akira Nishimura's Halahala for solo alto saxophone, Hitomi Kaneko's Gustation & Olfaction for two guitars, and Alice Nakamura's Wind Channel for alto saxophone and piano.
For more information on the composers, visit zen-on.co.jp.
Shin-ichiro Ikebe
Bivalence XI (2016)
for two voices
13'
Tokuhide Niimi
Etudes for Piano "Questions to Gods" - Book 2 (2016)
15'
Akira Nishimura
Halahala (2016)
for solo alto saxophone
13'
Hitomi Kaneko
Gustation & Olfaction (2016)
for two guitars
11'
Alice Nakamura
Wind Channel (2016)
for alto saxophone and pianoforte
14'
News
Following acclaimed world premiere performances of Julian Anderson's Incantesimi with the Berlin Philharmonic, the Boston Symphony Orchestra, and at the …

The Saint Louis Symphony Orchestra led by David Robertson performs Sir Michael Tippett's beloved oratorio A Child of Our Time …