New Music in New York: World Premieres of New Works by Alvin Singleton, Hannah Lash, and Vijay Iyer
Oct. 01, 2019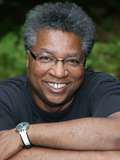 New works by three of our composers – Alvin Singleton, Hannah Lash, and Vijay Iyer – will all have their world premiere performances in New York City this month.

On October 15, the Momenta Quartet gives the world premiere of Alvin Singleton's Hallelujah Anyhow (String Quartet No. 4) at the Americas Society as part of their Momenta Festival V. Stephanie Griffin, violist, and founding member of the Momenta Quartet, discusses Alvin Singleton's newest work, noting:
"...the most striking feature of Hallelujah Anyhow is the preponderance of unison textures. The quartet opens with a bold statement of the motive from which the whole piece is tightly woven: a half-step from E to F and back, followed by whole-step motion from F to G and back, in four octaves and with a distinctive syncopated rhythm. This motive is followed by flurries of jagged chromatic sixteenth notes, in pitch and rhythmic unison in all four instruments. The character is bright and celebratory, and evokes the sound world of a jazz big band. As in Alvin's other quartets, he contrasts fiery, energetic material with calm chorales and moments of stasis. He goes further in this direction in Hallelujah Anyhow than in any of his previous quartets, with an almost Tchaikovsky-like use of dynamics, ranging from four pianos (pppp) to five fortes (fffff). (Tchaikovsky still out-does Alvin in his Symphonie Pathétique, but from what I have gathered Alvin is a much happier and better-adjusted man!) As for the title, I can only venture a guess. Perhaps Alvin is countering the fractured state of the world today with his uncompromising unisons, and making a conscious decision to rejoice in life as it is, despite the challenging circumstances that surround us."

Listen to Alvin Singleton's After Fallen Crumbs (1987) here:

(After Fallen Crumbs/Alvin Singleton/Atlanta Symphony Orchestra/Louis Lane, conductor)
Hannah Lash's Desire, a new chamber opera for three voices and string quartet set to an original libretto by the composer, makes its debut at Miller Theatre on October 16-17. The production is directed by Rachel Dickstein, conducted by Daniela Candillari, with dramaturgy by Cori Ellison, and features the JACK Quartet. Hannah Lash notes:
"Desire is an opera about the artists' journey navigating both inspiration and doubt. The piece takes the form of a metaphor, set in a magical garden where flowers miraculously can be unearthed by the main character, an artist, and just as quickly die and turn to ash if the conviction of the artist is shaken.

We watch while the artist finds herself, finds trust in herself, struggling with her relationships to both doubt and inspiration, finally building both out of her world as she becomes wholly self-reliant."
Listen to Hannah Lash's Friction, Pressure, Impact (2012) here:
(Friction, Pressure, Impact/Hannah Lash/Ashley Bathgate, cello Lisa Moore, piano)
On October 16, Vijay Iyer's Hallucination Party, a new work for solo piano, is premiered by Mishka Rushdie at the New York Public Library's Bruno Walter Auditorium at Lincoln Center. On October 24, Miller Theatre presents a Portrait Concert of Vijay Iyer, featuring the New York premieres of Iyer's The Law of Returns, Trouble, and Crisis Modes, as well as the world premiere of Song for Flint, for solo viola. Of this new work, Iyer says:
"Judith Butler defines "precarity" as the unequal distribution of precariousness. These are precarious times, in which access to safe clean water is an endangered human right, increasingly under siege by the damage to the planet brought about by humankind's excesses. But this is also an epoch of systemic inequality, in which corporations, municipalities, and nation-states can and do inflict incremental or drastic harm on entire vulnerable populations, through war, deregulated pollution, and the differential withholding of basic life needs. Jasbir Puar has called out this cruel, largely unchecked capacity of the powerful, which she critically labels "the right to maim." The people of Flint, Michigan became a historic example of a living population subjected to this kind of violence, in the form of environmental racism. In this Year of Water, I offer this piece, and my commission, to the children of Flint."

Performers include Jennifer Koh, The Knights, and the composer himself.

Listen to Vijay Iyer's Time, Place, Action (2014) here:
(Time, Place, Action/Vijay Iyer/Vijay Iyer and the Brentano String Quartet)

Visit schott-music.com to learn more about Alvin Singleton, Hannah Lash, and Vijay Iyer.

Alvin Singleton
Hallelujah Anyhow (2019)
for string quartet
16'

Hannah Lash
Desire (2019)
a chamber opera
for 3 voices (A, Ct, Bar)
and string quartet
80'
Vijay Iyer
The Law of Returns (2017)
for violin, viola, cello, and piano
15'

Trouble (2017)
for violin and chamber orchestra
1(afl, pic).1(ca).1(bcl).1-1.1.1.1-timp.2perc(gong, rain stick, s.d, b.d, cym, tub bells, glsp, xylo, mar, vib, finger cym)-pno-str
25'
Crisis Modes (2018)
for percussion and strings
14'
Song for Flint (2019)
for solo viola