Momenta Quartet's New Recording of Alvin Singleton's Four String Quartets is Released by New World Records
Jun. 24, 2022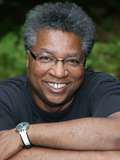 Momenta Quartet's recording of Alvin Singleton'sFour String Quartets has been released by New World Records and is available for puchase here.

The Mometa Quartet notes:
"Alvin Singleton's (b. 1940) approach to music-making has all along been involved in an interplay with listeners and their psychology. While this does not mean he has been centered on simply pleasing his audiences, his work seems to constantly draw his audience into confronting challenges of listening, and they tend to end up pleased. Therefore, with so many of his pieces, they might be extremely complex and masterfully crafted, but seldom do you feel he presents the listener with something they cannot understand on at least a basic level. When asked recently about why ordinary listeners seem to "get" his music, he answered: "Perhaps because it's structurally filled with surprises, a lot of silences, and spaces in my compositions.…"
Contrasts both big and small, long and short, vigorous and subdued, loud and quiet, are important to his music. Maybe a passage is presented that happens loudly over and over again followed by sudden silence. Suddenly the listener notices how loud that silence seems. In a way, it is the relationship with the listener that he regards as making serious music a serious matter. And his pieces are more than what is normally thought of as just pieces of music. One finds them that, yes, but as much as anything, they are experiences—almost "theatrical" experiences you can hear.
Singleton's string quartets span the arc of his career—the first (untitled) written in 1967, the fourth in 2019—and trace his stylistic evolution as a composer. Suggestively and somewhat enigmatically titled—No. 2 (1988) is Secret Desire to Be Black; No. 3 (1994) is Somehow We Can; No. 4 is Hallelujah Anyhow—they serve as an excellent introduction to his work and constitute a substantial contribution to the string quartet repertoire by one of this country's most distinguished African-American composers. Three of the four quartets are world premiere recordings."


(Momenta Quartet performs Alvin Singleton's Somehow We Can)

The Momenta Quartet has championed Alvin Singleton's music. The group is comprised of Emilie-Anne Gendron and Alex Shiozaki, violins; Stephanie Griffin, viola; Michael Haas, cello.

Learn more and purchase the recording here.

Scores and parts for Alvin Singleton's string quartets, and many of his other works, may be purchased on Project Schott NY (PSNY) here.

To learn more about Alvin Singleton, visit: schott-music.com.

Alvin Singleton
String Quartet No. 1 (1967)
13'

Secret Desire to be Black (1988)
12'

Somehow We Can (1994)
16'

String Quartet No. 4 "Hallelujah Anyhow" (2018-2019)
16'
News
The Saint Louis Symphony Orchestra led by David Robertson performs Sir Michael Tippett's beloved oratorio A Child of Our Time …

Herr Thaddäuss, a new work by Paweł Mykietyn for bass solo, electronics and symphony orchestra, receives its world premiere …