Hot in Brooklyn: Alvin Singleton's In My Own Skin Premieres at Roulette
Nov. 01, 2011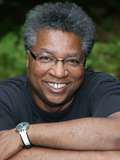 On November 17, New York City's leading new music and performing arts center Roulette continues its extraordinary opening run at its new location in downtown Brooklyn as pianist Teresa McCollough premieres Alvin Singleton's In My Own Skin. Composed for McCollough with a grant from the Fromm Music Foundation, In My Own Skin is a highly-pianistic, one-movement work in which two competing sonic worlds emerge; one deliberate, strong, and measured, the other sprightly and impetuous. In the words of Singleton's good friend and program note annotator Carman Moore, the new work can be characterized as:
a dialogue between two strong players---one the Emersonian voice of quiet, time-seasoned reason---the other wild and quicksilver, both in tempo and in rhythmic variety. The drama of In My Own Skin lies within these disjointed phrases, arguing over what the piece should be about. Of course, Singleton fans know that it is about both, sonic and cultural worlds which live in his skin in comfortable equality.
McCollough performs a special preview concert in Silicon Valley on November 11 as part of Santa Clara University's Faculty Recital Series. Additionally, Singleton visits Columbia University as guest lecturer on their Composition Seminar Series on November 16.
Learn more about the music of Alvin Singleton at www.alvinsingleton.com and www.schott-music.com.
For more on the performances, visit: www.roulette.org and www.scupresents.org.
Alvin Singleton
In My Own Skin (2011)
for solo piano
10'
News
Zen-On presents five new chamber works for soloists or duos as part of their 24th annual contemporary music concert "Groupe …

Herr Thaddäuss, a new work by Paweł Mykietyn for bass solo, electronics and symphony orchestra, receives its world premiere …

Lost Dog New Music Ensemble celebrates music from the United Kingdom with its concert series "The UK Commotion!" on January …