Chatter Premieres Alvin Singleton's Topless in Santa Fe and Albuquerque
Jan. 28, 2023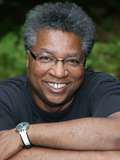 Chatter presented the world premiere performances of Alvin Singleton's Topless at SITE Santa Fe on January 28 and at 912 Third in Albuquerque on January 29. Topless (the title is a reference to the tuba's sounding range) was performed by James Shearer, tuba, and Laura Spitzer, piano. Solo tuba repertoire is a relatively young addition to the concert repertoire and tubists continue to grow the available repertoire by forming consortia to commission new works. Topless was commissioned by a consortium of nine tubists from throughout the US and by Eleanor Eisenmenger who also leant generous support to the project. The tubists will be premiering the work regionally throughout the 2022/23 and 2023/24 seasons. The Chatter concerts in Santa Fe and Albuquerque also featured Singleton's In My Own Skin for piano solo, performed brilliantly by Laura Spitzer.
Writer/composer Carman Moore comments about In My Own Skin:

"The title of this one-movement highly-pianistic creation lets us know clearly where the composer is comfortable. But within that skin in this work are two competing sonic worlds. Beginning chorally in big harmonies, that mood is soon interrupted by loud running 16th note octaves.

Slow, strong, and measured then seems to face off against young, strong, and impetuous throughout the piece. Or perhaps consider it a dialogue between two strong players; one the Emersonian voice of quiet, time-seasoned reason and the other wild and quicksilver, both in tempo and in rhythmic variety. The drama of In My Own Skin lies within these disjunct phrases, as each seems to argue as to what the whole piece should be about. Jazz and classical implications also keep things interesting. Some might hear those opening chords not so much as a classical chorale as like jazz big-band brass and winds, the running 16ths as something out of Lenny Tristano or Thelonious Monk. Of course Singleton fans know that it is about both, sonic and cultural worlds which live in his skin in comfortable equality. At midpoint in the piece the composer inserts a sly almost-Caribbean tune that seems to try to quiet the controversy down a bit. But soon we are back at it, and as the work closes the voice of placid reason has the last word."


Pianist Jackie Leung performs Alvin Singleton's In My Own Skin


To learn more about Alvin Singleton, visit: schott-music.com.
Alvin Singleton
Topless (2022)
for tuba and piano
ca. 10'
In My Own Skin (2010)
for piano
10'
News
Following acclaimed world premiere performances of Julian Anderson's Incantesimi with the Berlin Philharmonic, the Boston Symphony Orchestra, and at the …

Six works by Czech composer Miroslav Srnka were the principal focus of the 2017 DIALOGUES Festival in Salzburg, organized by …